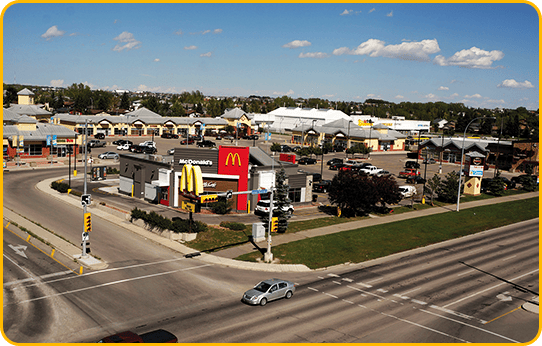 This Centre Features 51,000 SF of Retail Space!
Opportunity to locate your business in Canada's 2nd fastest growing community with a current population of 68,091 and an average annual growth rate of 5.16% over the last 5 years which is a total growth of 18,500 people
Shadow anchored by No Frill's and McDonald's, Co-tenants include Pizza 73, Ricky's, Freedom Mobile, Brightpath Kids, Shawarma Palace, Reuan Namehip Massage & Spa, TL Red Salon, East Coast Grill, and Airdrie Liquor
Centrally located on Yankee Valley Boulevard and East Lake Boulevard with direct access to adjacent communities with a population of over 10,000 residents
1,100 acres under development with 4,500 homes and 370 acres of future employment
---
Property Overview
Site Map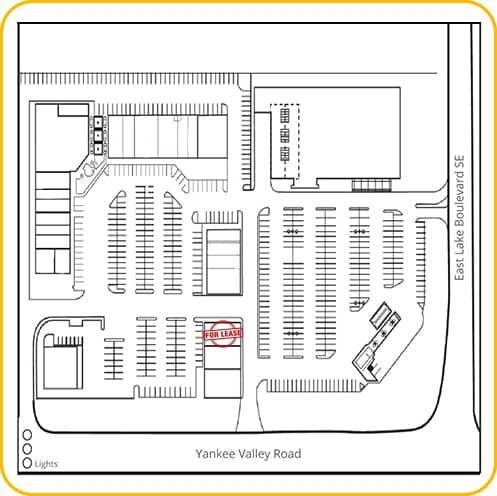 Property Overview
Address: 960 & 988 Yankee Valley Boulevard | Airdrie
Parking: 296 Surface Parking Stalls
Available Space: Unit 401: 2,904 SF
Net Rent: Market Rates
Additional Rent: $13.48 PSF
Occupancy: Immediately
Term: 5-10 Years
TIA: Negotiable
Trade Area
Current Population (2020): 48,226
Projected Population (2025): 59,746
Average Household Income (2020): $113,357
Projected Household Income (2025): $114,744
Traffic Counts
East Lake Boulevard SE (2020): 19,340 VPD
Yankee Valley Boulevard (2020): 28,929 VPD
Your Next Success Story Begins Here
Yankee Valley Crossing is a one-stop shopping experience. The thriving shops, restaurants and personal services located in the center, ease of access to the surrounding communities, and generous parking make Yankee Valley Crossing a destination of choice in the city of Airdrie.
Call us at 1 403-250-5650 or fill out the online contact form to learn more about our leasing opportunities.