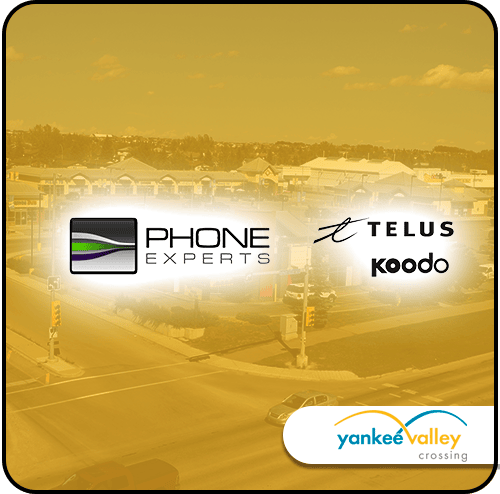 Phone Experts is your local TELUS/ Koodo authorized dealership, and one stop shop for the latest technology and trends.
We care about you
We are an all-in-one solutions provider that truly cares about you, your business, and your experience. We take the time to listen, learn and provide solutions completely unique to you.
We care about your core values
Phone Experts is built on a culture that values growth, integrity, and kindness.
We care about our communities
Across the communities we serve, we are engaged in supporting and building communities by giving our time, talent, and financial resources.
We opened our Airdrie location in 2013 and have continued to grow, expand our products and services, while maintaining our reputation for honest dependability.